Speakers
KEYNOTE

Paul Grundy, MD, MPH, FACOEM, FACPM
Chief Medical Officer and Global Director of Healthcare Transformation, IBM's Healthcare and Life Science Industry
Dr. Grundy is the founding president of the Patient-Centered Primary Care Collaborative (PCPCC) where he served as president of its Board of Directors from 2006 through January 2016. The PCPCC is a not-for-profit membership organization dedicated to advancing an effective and efficient health system built on a strong foundation of primary care and the patient-centered medical home.
KEYNOTE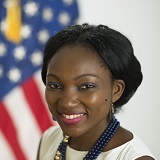 Adebola Adeleye, DNP, RN, APN-C
Nurse Consultant, Centers for Medicare and Medicaid Services
Dr. Adebola Adeleye is an Advanced Practicing Nurse who currently works as a Nurse Consultant at the Centers for Medicare and Medicaid Services (CMS). In this role, she serves as the Subject Matter Expert for the Coordination of Care Task for the Quality Improvement Organization (QIO) Program. Her primary responsibilities include overseeing Quality Innovation Network-QIOs' (QIN-QIOs) quality improvement efforts in the areas of care transitions and coordination of care for Medicare beneficiaries, and serving as the Champion for the CMS Care Transitions and Post-Acute Care Affinity Group.
Prior to joining CMS, Dr. Adeleye worked as a Care Transitions Nurse Practitioner with a Community-based Care Transitions Organization in Maryland. In that capacity, she helped establish care transition programs in several hospitals and worked with them to identify the causes of readmissions and to implement strategies to prevent unnecessary admissions and readmissions. She also provided supervision and leadership to the staff at the organization. As a Family Nurse Practitioner, she has a wide range of clinical experience with pediatrics, adult medicine and geriatrics.
Dr. Adeleye completed her Doctor of Nursing Practice (DNP) Program at Monmouth University, West Long Branch, N.J. She holds a Masters of Science degree in Nursing (Family Nurse Practitioner Track) from Monmouth University and a Bachelor of Science degree in Nursing from Bloomfield College, Bloomfield, N.J. Dr. Adeleye maintains her clinical practice as a Nurse Practitioner and serves as an Adjunct Faculty member at the University of Maryland's School of Nursing.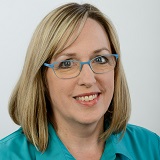 Cheri Bankston RN, MSN
Director of Clinical Advisory Services, naviHealth
Cheri Bankston brings more than 30 years of nursing experience -- both inside and outside hospitals – to her role as Director of Clinical Advisory Services at naviHealth, a Cardinal Health Company. Cheri consults with hundreds of hospitals across the country about transition management assessment, clinical redesign, and automation workflows, and uses her clinical expertise to help hospital leaders maximize their investment in automated transition solutions. Prior to naviHealth Cheri served in clinical leadership roles in emergency department management, home health care, utilization review, case management, and multiple new service line startups.
Christine Behr, PMP
Performance Excellence Consultant, Thomas Jefferson University, Jefferson Health
Christine is a Performance Excellence Consultant for Jefferson Health with over 25 years in the Healthcare Industry. She is passionate about helping organizations achieve optimal results in the efficient delivery of patient centric care through improved communication within both the acute and post-acute care settings. Most recently, she has done extensive work implementing systems and processes to improve length of stay while improving patient satisfaction scores and readmission rates. Christine holds a Bachelor's degree in Healthcare Policy and Administration from Penn State University and is currently completing her MBA at Temple University's Fox School of Business. In addition Christine is a certified PMP and has a Master's Certificate in Lean Six Sigma.
Selena Bolotin, LICSW
Director of Patient Safety & Care Transitions, Qualis Health
Selena Bolotin is a licensed independent clinical social worker with more than 30 years of clinical and professional experience in the healthcare arena. As Qualis Health's director of care transitions and patient safety, Ms. Bolotin is responsible for the day-to-day operations of the organization's contract with the Centers for Medicare & Medicaid Services to reduce unnecessary hospital readmissions and healthcare acquired conditions in healthcare settings. Ms. Bolotin also manages several state funded contracts for care transitions and quality improvement projects in Medicaid and long term care settings, and serves as the implementation director for the Alaska Medicaid Coordinated Care Initiative.
Cathy F. Bowers, CP, CSA,MSA,NCG
Founder and President, National Patient Advocate
Cathy Bowers is founder and president of National Patient Advocate, Inc., and helps patients and their families navigate through the healthcare system, advocates on their behalf, and creates personalized plans for the tough challenges that frequently accompany illness or other healthcare concerns. Cathy earned an MSA in Public Administration from Georgia College and a BS in Social Welfare from State University of New York at Buffalo. She completed the Alfus Patient Advocacy Certificate Program from the University of Miami and holds Certificates in Professional Patient Advocacy and Hospital Patient Advocacy from Professional Patient Advocate Institute (PPAI).
Jennifer Bundy, RN, MSN, PHN, CMCN, CCP
Chronic Care, DM, and Complex Care Manager, PrimeWest Health
Jennifer Bundy is the Chronic Care, DM, and Complex Care Manager at PrimeWest Health and has over 15 years of nursing experience in psychiatric and medical/surgical settings and health plan case management. Her varied experiences have helped her to integrate PrimeWest Health's disease management programs including asthma, depression, diabetes, COPD, and heart disease with the goal of providing a holistic approach to disease intervention while eliminating the duplication of services and effort. Jennifer has found that when multiple co-morbidities are identified, a more comprehensive intervention strategy is required to address the need for expanded complex case management.
Elaine Bruner, MSN, RN-BC
Elaine is an experienced case manager with roles in acute care, community, and primary care settings. She is the primary faculty for the American Nurses Association/NKC Nursing Case Management certification review products and has offered continuing education sessions, in case management and home health, across the country. Elaine has manuscripts published in home health and case management journals. In 2008, Elaine was the recipient of the Award of Service Excellence from the Case Management Society of America. Currently, Elaine is an embedded Integrated Care Manager with a primary care practice in Norfolk, VA.
Joe Cadovich, BS, CRPP
Director of National Development, ComForCare Health Care Holdings, Inc.
Joe Cadovich is the Director of National Development at ComForCare Health Care Holdings, Inc., a premier provider of in-home care. In this role, his primary focus is to create collaborative opportunities between the nearly 200 franchise owners and CMS providers. Joe has nearly 30 years of health care experience, ranging from urgent primary care operations management, marketing and business development with outpatient rehabilitation, chronic pain, home health and hospice, as well leadership experience with a National Cancer Institute designated comprehensive cancer center. He had great success as a small business consultant, serving clients in the areas of finance, organizational structure, sales and marketing. Joe was also a partner and owner in an IT contract consulting firm.
Sue Caito, RN, BSN, CCM, MSCC, CLCP, LNCC
National Director of Case Management, Signature Medical Group, Inc.
Sue is the National Director of Case Management at Signature Medical Group, Inc. a multidisciplinary physician group practice based in St. Louis, MO. Sue has successfully managed the development and implementation of the Bundled Payment for Care Improvement (BPCI) embedded case management program focused on care redesign and measurable quality outcomes for 50,000 annual Medicare patients, implemented in 58 orthopedic practices across the United States. Sue is the coauthor of three published articles highlighting reduction of readmissions focused on care redesign and clinical outcomes data.
Elaine Carlquist, RN, BSN, PHN, CCP, CMCN
Director of Care Management, PrimeWest Health
Elaine Carlquist is Director of Care Management for PrimeWest Health, a county-owned health plan in rural Minnesota, a plan that primarily advocates for its members to receive the best care at the right time to achieve the most cost-effective and high-quality outcomes. She received her Bachelor of Science in Nursing and Public Health certification from Moorhead University and has a certification in Disease Management, Managed Care Nursing, and Integrated Physical health and Mental Health/Substance Use Disorder. She also has extensive knowledge of NCQA and case management standards of practice. Elaine has 40 years of clinical experience and has served as a director of a home care agency and supervisor of a public health agency.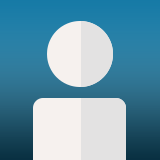 Annmarie Chavarria, MSN, RN, CMSRN, NE-BC
Nurse Director, Medical Services, Abington Hospital- Jefferson Health
Rick Eisenstaedt, MD, MACP
Chair of the Department of Medicine, Abington Hospital-Jefferson Health
Richard S. Eisenstaedt, MD, MACP, is chair, department of medicine, Abington Memorial Hospital, in Abington, Pennsylvania, and clinical professor of medicine, Temple University School of Medicine. Dr. Eisenstaedt received his undergraduate degree from the University of Pennsylvania and his MD from the University of Illinois. He completed a medicine residency and a fellowship in hematology at the Tufts-New England Medical Center and served as chief medical resident at that institution. During his 26 years at the Temple University School of Medicine, he achieved a tenured professorship, serving as director of the internal medicine residency and director of the internal medicine medical student clerkship. From 1999-2004, he was the acting chair of the department of medicine. As chair at Abington since 2005, he leads the department of medicine at a 570 bed hospital known for its high quality clinical care and its commitment to education, patient safety, and service excellence. Dr. Eisenstaedt continues his career interest in the development and evaluation of innovative medical education while serving as a primary care internist with both a hospitalist and an ambulatory care practice. He has assumed a leadership role promoting multi-disciplinary safety programs ranging from the rapid response team to surviving sepsis to acute infarct angioplasty and, most recently, has served as a physician champion for our Length of Stay project. Dr. Eisenstaedt received numerous awards for excellence in teaching from Temple University and Abington and has been honored by selection as a Master of the American College Physician.
Mary Beth Faucheux, MSN, RN, CCM
Regional Case Manager Signature Medical Group, Inc.
Mary Beth Faucheux is a Regional Case Manager at Signature Medical Group, Inc. a multidisciplinary physician group practice based in St. Louis, MO. Mary Beth supports orthopedic practices in NC, TN, and the upper Midwest for the Bundled Payment for Care Improvement initiative. Mary Beth leads and develops training programs for care coordination and bundled payment clinical and administrative staff. Mary Beth is a Certified Case Manager (CCM) with experience in Medicare, Medicaid, and Commercial managed care at a senior leadership level. Her leadership roles have included Case Management, Disease Management, Utilization Management, and Clinical nursing environments. Mary Beth also serves as an adjunct faculty for a Masters in Nursing program at Webster University in St. Louis, MO.
Ellen Fink-Samnick, MSW, ACSW, LCSW, CCM, CRP
Owner, EFS Supervision Strategies, LLC
An industry expert for over 30 years, Ellen is known and respected as "The Ethical Compass of Case Management." She is a popular presenter with hundreds of offerings to her credit and the author of more than 50 publications. Ellen has received global recognition for her innovative practice models and co-author of the book COLLABORATE® for Professional Case Management: A Universal Competency Based Paradigm, 1st edition published by Lippincott/Wolters Kluwer. Ellen's passion is evident across her varied roles as professional trainer, educator, social media moderator, course and continuing education content developer for distance learning, industry accreditation specialist, clinical social work supervisor and professional mentor to the case management community.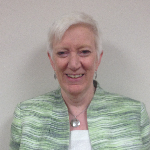 Mary Ellen Gervais, PhD, RN, CCM
President, Hyacinth Health Consulting Inc
Sheree Gordon, MS, BSN, RN, CCM, CRRN
Polytrauma Nurse Case Manager, Washington DC VA Medical Center
Sheree Gordon has been the Polytrauma Nurse Case Manager at the Washington, DC VA Medical Center since 2006. She currently works with patients who have TBI or polytrauma injuries and their caregivers to help them meet their care needs and treatment goals. She received her BSN from the University of Virginia and her MS in Health Services from Independence University and is certified as both a Rehabilitation Nurse and Case Manager. She has over 25 years of case management experience mainly working with children and adults with disabilities and catastrophic injuries. Her clinical and management experience includes both hospital and homecare positons in medical surgical, pediatrics, neurology and orthopedics.

Meghan E. Gullman
Charge Nurse, UF Health Jacksonville
Meghan E. Gullman is a Charge Nurse at UF Health Jacksonville 5 pavilion unit. She graduated Cum Laude from Florida State University, Tallahassee, FL with a Bachelor's degree in Nursing. Meghan started her career in nursing at UF Health participating from the New Nurse Fellowship program. Due to her clinical excellence, compassion and teamwork, she was encouraged to pursue the charge nurse role in a Medical-Surgical-Telemetry unit. In 2010, she was academically recognized on the FSU Dean's List. Ms. Gullman is an active member of NNSA and FSU nursing student chapter. Meghan is committed to the quality of care provided to patients. She is currently a clinical instructor for the Academic Partnership Unit at UF College of Nursing. Meghan is NIH and IHI certified to Protect Human Research Participants. Meghan conducted research and participated in poster presentation on topics like: Diagnosing chest pain through cardiac catheterization and stress test to rule out coronary artery disease, and Vacuum-Assisted Closure; and Childhood Obesity Epidemic in America.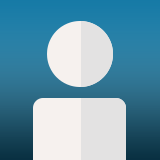 Linda Lawson, MSN, RN, NEA-BC
UF Health Jacksonville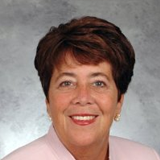 Anne Llewellyn, RN-BC, MS, BHSA, CCM, CRRN
Anne is a healthcare leader with forty years of experience as a critical care nurse, case manager, patient advocate, educator, digital journalist and cancer patient. Anne is the author of Nurse Advocate a healthcare Blog that provides information to consumers, caregivers and healthcare professionals to improve the delivery of care. Anne has written and lectured nationally and internationally on case management, patient advocacy and care coordination.
Elissa Della Monica, MSN, RN NE-BC
Vice President of Post-Acute and Case Management Services, Abington Jefferson Health
Elissa Della Monica is the Vice President Post-Acute and Case Management Services-Abington Jefferson Health where she has been responsible for the Administration of Adult Day Service and Outpatient Pediatric and Dental clinics, the Out-Patient Wound Care Centers and Diabetic Center, Hospital Palliative Care Service, Case Management Social Work Department, and Volunteer Department. She graduated from Villanova University School of Nursing with a Masters of Science in Nursing Administration. She earned her Bachelors of Nursing from Gwynedd-Mercy College in Pennsylvania.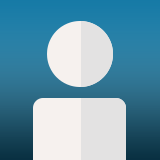 Colleen Morley, RN, MSN, CMCN ACM
Director of Case Management, MetroSouth Medical Center
Colleen has over 15 years of clinical nursing experience. Her clinical specialties include Med/Surg, Oncology and Pediatric Nursing. She received her ADN at South Suburban College in South Holland, IL; BSN at Jacksonville University in Jacksonville, FL, MSN from Norwich University in Northfield, VT and is currently pursuing her DNP at Chamberlain College of Nursing, with an expected graduation date of 8/2017.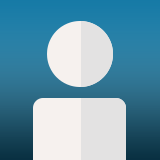 Terri Morris, RN, MSN, ANP-BC, CCM, CCA, GBSSS
Regional Case Manager, Signature Medical Group, Inc.
Terri is a Regional Case Manager at Signature Medical Group, Inc. a multi-specialty physician group based in St. Louis, Missouri. She provides clinical guidance and supervision to case managers while working collaboratively with multiple orthopedic clinical teams participating in the CMS Bundled Payment for Care Improvement (BPCI) initiative. Terri has extensive clinical experience in nephrology, primary care, clinical program development, and the patient-centered medical home care delivery model. Terri is the coauthor of three published articles highlighting reduction of readmissions focused on care redesign and clinical outcomes data.
Heather Peiritsch, MSN, RN
Bundled Payment Program Manager, Abington Jefferson Health
Heather is responsible for the startup of the Nurse Navigation Bundle Program and 30 day Nurse Navigation program at Abington Jefferson Hospital. She has created processes, protocols and workflow for Staff Assistant and Nurse Navigators for each disease specific program. Heather holds a Bachelor of Science degree in Nursing and a Master of Science degree in Public Health Nursing.
Dawn Pettus, PharmD
Pharmacy Manager, BCACP Triad HealthCare Network
Dawn Pettus is the Pharmacy Manager for Triad HealthCare Network, the largest Accountable Care Organization in North Carolina. She completed a PGY1 residency at the Medical Center in Columbus, Georgia. She received her Board Certification in Ambulatory Care in 2011. Her responsibilities include managing members pharmacy related problems within the five Medicare contracts with THN. She is also responsible for reviewing and reporting quality metrics.
Anne Strozeski, MSW, LICSW
Social Worker, Washington DC VA Medical Center
Anne Strozeski has been a social worker at the Washington, DCVA Medical Center since 2012. Prior to becoming a full-time employee at the Medical Center, Ms. Strozeski spent one year as a clinical intern. After working in the community for almost two years, she returned to the DCVA as an outpatient social worker following the Patient Aligned Care Treatment (PACT) model. She has been the Polytrauma Social Work Case Manager for almost two years, working with veterans who have TBI or polytrauma injuries.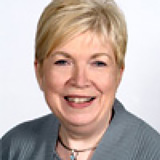 Connie Sunderhaus, RN-BC, CCM
CXJ Consulting
Connie is a clinical professional whose focus is educating and supporting the practice of Case Management. As a consultant to variety of clients, projects include responsibility for the development of new clinical programs and the required updates to existing programs to address needs for meeting accreditation standards. Previous clinical experience includes case management, patient education, business development and home healthcare. Connie is an active participant in activities that support care coordination and patient advocacy through professional organizations, public policy and community organizations.
Danielle Phelps Swartz RN, BSN, CCM
Director, Care Coordination and Integration
Geisinger Health Plan
Danielle Phelps Swartz is the Director of Care Coordination and Integration at Geisinger Health Plan. In this role, she has responsibility for developing, implementing and evaluating strategic initiatives focused on complex case management including ProvenHealth Navigator® (PHN) as well as Specialty Care based case management functions. Ms. Phelps Swartz also has accountability for strategic development, growth and relationship building with key stakeholders across the Clinical Enterprise as well as value care systems that intersect with PHN.
Ms. Phelps Swartz is a Pennsylvania native and earned her bachelor of science in nursing from Duquesne University. Ms. Phelps Swartz has past experience includes apprenticeship with Ken Coburn and Health Quality Partners and Clinical Program Manager for River Health ACO.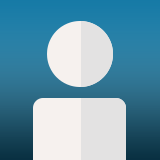 Joyce Webb, RN, BSN, MBA
Project Director, The Joint Commission
Joyce Webb is a Project Director in the Division of Healthcare Quality Evaluation at The Joint Commission and responsible for the development of accreditation and certification standards, survey evaluation methods, and surveyor education. She is also a nurse surveyor for the ambulatory care program and has over 15 years of experience in management and ambulatory health care. Ms. Webb also served as Director of Patient Care Services for a multi-specialty ambulatory care group, and worked in both Practice Manager and Facility Manager roles.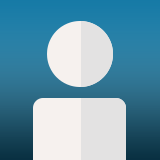 Noreen Wielgus, RN, BSN
Associate Director Care Coordination Management and Social Work, Abington Hospital-Jefferson Health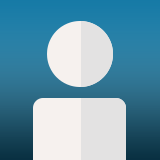 Christinanna Wilkerson, MSN, RN, CSMRN
UF Health Jacksonville
Christinanna begin her nursing career 1986 as a patient care associate. With the encouragement and support of her family she completed the training as a licensed practical nurse and later pursued a bachelor's degree in nursing from the University of North Florida. She obtained her Masters in Nursing Education from the University of Central Florida. Christinanna has worked in several capacities from staff nurse, charge nurse, to nurse manager of dialysis and renal transplantation. She is the recipient of several awards including the Nursing Leadership Academy Award, Professional Nurse Award for Clinical Excellence, Patient Safety Advocate Award, Honoree at the 2010 Night of Heroes, Professional Recognition Award and 2013 Great 100 Nurses of Northeast Florida. Mrs. Wilkerson is also an active member of ANA and Sigma Theta Tau. She enjoys working in the community as a mentor with the Duval County Public Schools BEST Me Program which promotes self-awareness and self -esteem in elementary school girls. Christinanna is also a volunteer nurse with the Diocese of St. Augustine Special Needs Camp and a Sunday School teacher at Bethel Baptist Institutional Church. She is married and the mother of three daughters. As the Clinical Education Specialist she enjoys teaching and promoting professional growth.