Speakers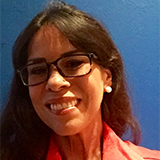 KEYNOTE SPEAKER
Paula De Franco, MBA
Founder, SPED
Paula De Franco is the founder of SPED, a non-profit organized in 2007, providing a voice for children with special educational needs, while empowering parents with the tools and resources to advocate and be a voice for their children. Paula pursued her MBA in 2014 at the University of Miami. It was there that her vision of a non-linear behavior system took from. In May of 2015 the Transaction Cycle was accepted into the Library of Congress. In 2010 Paula was diagnosed with Stage IV throat cancer. Advocating for herself, while coaching her caregiving team through that critical period, was a humbling and eye opening experience. As a health surrogate, advocate and caregiver, Paula continues to witness the red tape and bottle neck within the healthcare system; as well as the critical need for ongoing patient education and advocacy, and the invaluable role of the Transaction Cycle along this journey.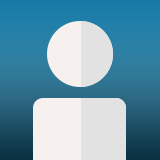 Sarah Harris Barry
Patient Advocate, Maury Regional Medical Center
Sarah is the Maury Regional Medical Center Patient Advocate and works with patients throughout the facility to assure that MRMC meets their expectations for a positive patient experience. She also works closely with patient experience data and reports patient survey results to MRMC leadership. Sarah works with patient centered care initiatives such as Planetree retreats and healthcare compassion and empathy training. She has had the privilege to speak nationally on MRMC's best practices in the area of patient centered care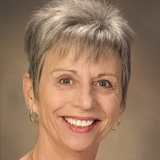 Liz Barta, BSN, CHES
Lead Facilitator, Improv to Improv(e) Healthcare!
Educator and public speaker for more than 30 years, Liz brings enthusiasm, experience and energetic humor to all her programs and presentations. Liz holds a Bachelor of Science Degree in Nursing from The University of Arizona and is a Certified Health Education Specialist. Her focus in health education involves curriculum development, extensive teaching, and worksite wellness programming. She is an experienced improvisational actor and specially trained in Playback Theatre. Her latest adventure takes her around the country as lead facilitator for "Improv to Improv(e) Healthcare!" workshops.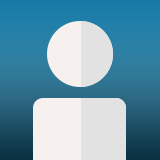 Martine G. Brousse
Founder and President, AdviMed
Martine Brousse is the founder and President of AdviMed, a patient advocacy company with over two decades of medical billing management expertise. Using her extensive experience and insider knowledge, she helps clients lower medical bills or resolve insurance payment issues. Martine is a certified mediator, getting results through negotiation skills, legal knowledge and outside-the-box thinking. She free-lances as a negotiator for small insurance companies to minimize out of network member liability. Martine has authored a book on managing the cost of cancer and lectures on managing healthcare costs. She leads the Medical Billing and Claims Special Interest Group of APHA.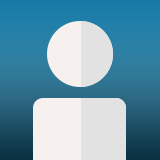 Carmen Castillo RN, BSN, CCM
Case Manager for the Bone Marrow Transplant Service, Memorial Sloan Kettering Cancer Center
Carmen is currently a Case Manager for the Bone Marrow Transplant Service at Memorial Sloan Kettering Cancer Center (MSKCC) in New York. She has 14 years of experience in Case Management. She holds a Bachelor's Degree in Nursing from Sunny Downstate Medical Center, presently enrolled in the Master's Degree Program at the University of Phoenix, and is a Certified Case Manager. Carmen has been the Lead Person for Telemedicine projects for the Cardiac and Multiple Myeloma/Amyloidosis Stem Cell Transplant population at MSKCC. In 2015 she has performed multiple presentations and workshops about the discharge challenges for the Bone Marrow Transplant Population and participated on Advisory Board Committee for Pharmaceutical Companies.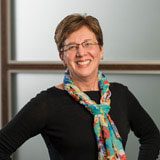 Jannifer Cayless, BSN, RN
Nurse Navigator, ConnectCare3
Jannifer Cayless is a Nurse Navigator at ConnectCare3. She received her Diploma in Nursing from Thomas Jefferson University Hospital and Bachelor's Degree in Nursing from Pennsylvania College of Health Sciences. As a seasoned career nurse with thirty-five plus years of experience, she possesses a wide-ranging clinical background with experience in emergency care, surgery, oncology, behavioral health and education. Professional memberships include the American Nurses Association, Pennsylvania State Nurses Association and Professional Patient Advocate Institute. She supports nursing education development as a member of the Pennsylvania College of Health Sciences RN to BSN Advisory Board.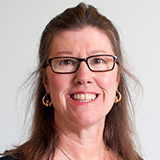 Denise Flaherty, RN, MS
Patient Advocate, Massachusetts General Hospital
Denise Flaherty has been a patient advocate at Massachusetts General Hospital since 2008, during that time she has also been the Human Rights Officer at Massachusetts General. Prior to becoming a patient advocate, Denise worked on the 36 bed inpatient Cardiac Step-Down Unit at Massachusetts General Hospital.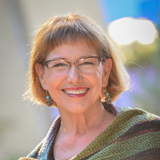 Stephanie A. Frederick, M.Ed., RN
Improv to Improv(e) Healthcare!
stephaniefrederick.com
Stephanie Frederick, RN, M.Ed. is founder and CEO of Improv to Improv(e) Healthcare!, and received Medical Improv training at Chicago's Northwestern University. She and her colleagues teach Medical Improv communication techniques in fun, interactive environments to help refine the "soft skills" that promote teamwork and encourage provider-patient collaboration. With 30+ years as a Registered Nurse and Health Educator (M.Ed.), she emphasizes "whole-person well-being" (mind, body, spirit). Her experience is diverse in integrative health, worksite wellness, curriculum development, critical care, medical navigation, and behavioral health. Stephanie received specialized training as a RN Patient Advocate, and operates her own business helping patient-clients navigate the medical system and explore their options for informed healthcare choice.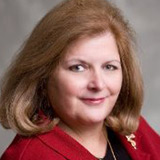 Dawn Gay, MBA
Healthcare Leader and Consultant
Dawn is a healthcare leader and consultant with a strong clinical operations background. She has served as the Executive Director of I.B. of T. Local 705 Teamsters Health Center, worked with hospitals, ambulatory surgery centers, clinics and physicians throughout the USA. Dawn is a graduate of the Hopkins Fellows Program in Community and Organizational Systems from Johns Hopkins University, holds a BA in Applied Behavioral Sciences from National Louis University and a MBA in Healthcare Management from Loyola University Chicago. Dawn remains committed to patient advocacy and helping consumers navigate our complex healthcare system to find the right physician at the right time.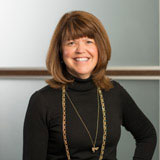 Jean S. Good BSN, RN
Nurse Navigator, ConnectCare3
Jean Good is a Nurse Navigator at ConnectCare3. She received a Diploma in Nursing from Lancaster General Hospital and a Bachelor's Degree in Nursing from Eastern Mennonite University where she was inducted into Sigma Theta Tau. She has refined her clinical skills through more than three decades of experience as a professional nurse. Her areas of expertise include pediatrics, pediatric and adult orthopedics, neonatal intensive care and home health care. She is a member of the Pennsylvania State Nurses Association. She supports research by participating in both the Harvard Nurses Study II and the American Cancer Society Cancer Prevention III.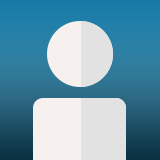 Shirley Grey, RN, MSN
Ms. Grey has a rare combination of experience: 15 years as Executive Vice President and Chief Nursing Officer of Communication Science, Inc., a market research, design and publisher of patient education materials, 13 years as a home health professional preceded by 10 years' hospital nursing. She is past president of the Illinois Chapter of the Case Management Society of America and holds a master's degree in perinatal nursing from the University of Illinois.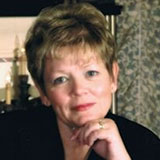 Cyndi Inkpen, DHA, MPH
VP of Human Resources and Compliance, Obesity PPM
Dr. Cyndi Inkpen holds a Doctorate in Health Care Administration after successfully completing and defending her dissertation titled, Changing the Face of Childhood Obesity, One Family at a Time: Exploratory Multiple Case Study. She holds master's degrees in Public Health Administration and Marriage and Family and Community Counseling, as well as nationally-accredited Bariatric Support Group certifications. Her concentration is on training and development of medical staff and ancillary staff in the areas of risk management, HIPAA, diversity and sensitivity training with an emphasis on treating patients suffering from obesity. Development and implementation of the patient advocacy, education, support, and outreach programs are key focus areas. Dr. Inkpen is a member of the Obesity Action Coalition, the American Society for Metabolic and Bariatric Surgery, and the Texas Association of Bariatric Surgeons and Allied Health Professionals. Currently, Dr. Cyndi Inkpen serves as Obesity PPM's Vice President of Human Resources and Compliance Officer.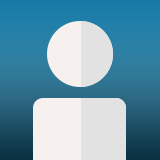 Linda Kane, MSW, LCSW
Patient Advocate, Massachusetts General Hospital
Linda Kane has been a patient advocate at Massachusetts General Hospital since 2008, during that time she has also served as a Patient and Family Advisory Committee member. Prior to becoming a patient advocate, Linda worked in the Emergency Department as a Social Worker at Massachusetts General Hospital.

Beth Boyer Kollas, MS, MDiv, Ph.D., CAAP, CPCP
Executive Director of Health Outcomes and Clinical Program Integration, Central Florida YMCA
Dr. Kollas serves as Executive Director of Health Outcomes and Clinical Program Integration as part of the Central Florida YMCA leadership team. Prior to joining the YMCA, Dr. Kollas spent 13 years with Orlando Health in many different roles including Director of Palliative Medicine, Administrator for Business Development and Strategy at Orlando Regional Medical Center and eventually serving as the Vice-President for Patient First Strategy and Service Line Planning. In addition to her work in healthcare leadership, Dr. Kollas has engaged in multiple research studies and clinical trials and has over 100 publications.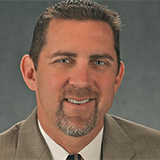 Josh D. Luke, Ph.D., FACHE
CSO/Sr. Health Policy Analyst, Nelson Hardiman Law & Compliagent
Peers describe Luke as innovative, a thought-leader on population management, coordinated care, and readmission prevention. As author of "Re-admission Prevention: Solutions Across the Provider Continuum" -- a best-selling management series book of the year for the American College of Healthcare Executives – and "Ex-Acute", Luke is internationally known as America's leading healthcare futurist and motivational speaker. Just listen to what one recent attendee had to say: "Dr. Luke's presentation was not only one of the most informative presentations I have ever seen on the health system of the future, but entertaining as well. He utilizes stories to illustrate and help visualize the real-life experiences that foreshadow what to expect in the future." His experience includes Executive Faculty at the University of Southern California, Sol Price School of Public Policy, in the Healthcare Administration Department at Cal State Long Beach and also at Cal State Fullerton. He is also a former Board member for the Hospital Association of Southern California and the California Hospital Association Center for Post-Acute Care. Having uniquely worked in acute & SNF, Luke founded the National Readmission Prevention Collaborative in 2013 and the National Bundled Payment Collaborative in 2015, to showcase Best Practice integration models. He currently serves in an Editorial and Advisory Board capacity for several organizations including the Readmission News. A veteran hospital CEO, Luke also designed the Total Wellness Torrance population management strategy working with the ACO, Bundled Payment & IPA teams while serving as Vice President, Post-Acute Services for Torrance Memorial Health System. TWT and its Post Acute Network received the 2013 Excellence in Programming award from CAHF. Josh Luke serves as Chief Strategy Officer & Sr. Health Policy Consultant, for Nelson Hardiman LA NH Strategy & Compliagent.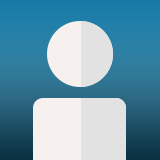 Michael Mackniak Esq., MNMP, CBIS, NCG
COO, Guardian Ad Litem Services, Inc.
Michael Mackniak is an attorney, innovator and strategist. He is the nation's foremost speaker on interrelated human service systems and developing efficient and effective methods for the delivery of needed resources to our most at need populations. Michael has lectured across the United States demonstrating the effectiveness of proactive planning in avoiding costly and ineffective interventions in all service settings. Commissioners, administrators, directors and clinicians utilize his practical approach to challenging systems issues in a world of decreasing resources and increasing expectations. His programs have received multiple awards and honors including national recognition from Eli Lily's "Welcome Back Award", NAMI's "Hero Award" and the 2015 National College of Probate Judge's "Isabella Award."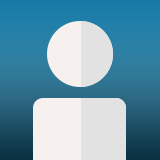 Rebecca J. Mahan, Pharm.D., CGP
Assistant Professor of Pharmacy Practice, Geriatrics Division TTUHSC School of Pharmacy
Dr. Becky Mahan is an assistant professor of pharmacy practice, geriatrics division, for TTUHSC SOP at the Abilene campus. She maintains a clinical practice site at Hendrick Housecalls, the home health agency for Hendrick Medical Center, focused on improving patient safety through the care transitions process and in the home. Her practice interests include expanding the role of pharmacists in geriatrics outside of inpatient/long term care settings, evaluating ways to decrease polypharmacy, and advocating for caregivers. Prior to completing a Geriatric Pharmacotherapy residency with Texas Tech and the VA North Texas, she received her Pharm.D. from Butler University in 2012. Upon graduation, she completed a PGY1 community practice residency with Penobscot Community Health Care in Bangor, ME.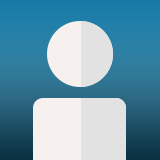 Chephra McKee, Pharm.D.
Assistant Professor of Pharmacy Practice, Pediatrics Division TTUHSC School of Pharmacy
Dr. Chephra McKee is an Assistant Professor of Pharmacy Practice in the Pediatrics Division at Texas Tech University Health Sciences Center School of Pharmacy. Dr. McKee maintains a year-round practice at the Hendrick Children's Hospital and the Cook Children's Specialty Clinic in Abilene. Within the Cook Children's Specialty Clinic Dr. McKee works to provide patient and caregiver education, address barriers to treatment with patients and their families, as well as provide pharmacotherapy recommendations to specialty physicians. At the Hendrick Children's Hospital Dr. McKee performs medication reconciliations for newly admitted and transferred patients, provides pharmacotherapy recommendations to providers, and provides education to patients and caregivers on newly diagnosed disease states and medication education.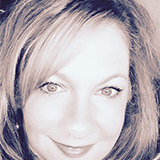 Bethany Meadows
Project Manager, Healthier Life Rx at Central Florida YMCA
Ms. Meadows is the project manager for Healthier Life Rx at the Central Florida YMCA. Ms. Meadows worked previously as a Human Resource Director and a Strategy/Business Development Director. She has a Masters of Human Resources and a Bachelor's degree in Organizational Psychology from Rollins College in Winter Park Florida. She has worked in Healthcare industry for over 20 years in the private sector and hospital systems both for profit and not for profit in Central Florida. Ms. Meadows has published articles in Advanced for Nursing and worked as a private consultant.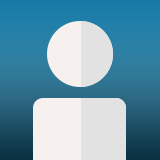 Steven P. Okey, Esq.
President, Ohio Patient Advocates
After 25 years of experience as an attorney and advocate, the challenge of caring for his own aging parents inspired Steve to found Ohio Patient Advocates, one of the first patient advocate firms in Ohio. As the profession of patient advocacy grows, he is committed to empowering advocates with the skills and qualifications that patients need and deserve. Steve is honored and excited to be part of PACB's worthy project to establish a national set of credentials for the patient advocacy profession.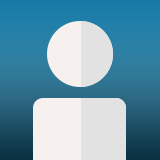 Diane Soule, RN, MSA
Chief Executive Officer, dStrategy
Diane is Chief Executive Officer of dStrategy, a Healthcare and Technology Consulting Firm. Diane specializes in ACO & bundled payment programs as well as policies and procedures in all types of healthcare arenas such as insurance and physician practice management. Additionally, Diane has 20 years of care management, wellness & prevention, and strategic planning in healthcare. She works with entrepreneurs and companies to build strategies for sales and products development.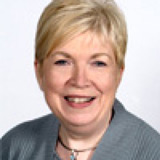 Connie Sunderhaus, RN-BC, CCM
CXJ Consulting
Connie is a clinical professional whose focus is educating and supporting the practice of Case Management. As a consultant to variety of clients, projects include responsibility for the development of new clinical programs and the required updates to existing programs to address needs for meeting accreditation standards. Previous clinical experience includes case management, patient education, business development and home healthcare. Connie is an active participant in activities that support care coordination and patient advocacy through professional organizations, public policy and community organizations.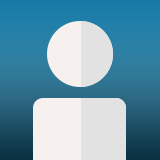 Kayley Will, Pharm.D., BCACP
Assistant Professor of Pharmacy Practice, Ambulatory Care Division, TTUHSC School of Pharmacy
Dr. Kayley Will has been with the Texas Tech University Health Sciences Center (TTUHSC) School of Pharmacy since 2014 and is an assistant professor with the Department of Pharmacy Practice specializing in Ambulatory Care on the Abilene campus. Dr. Will is certified by the Board of Pharmacy Specialties in Ambulatory Care. As an assistant professor, Dr. Will has initiated pharmacy services with a local Endocrinologist, which includes medication and disease state patient education, providing pharmacotherapy recommendations, and addressing barriers to quality patient care. In addition, Dr. Will works with Hendrick Medical Center to assist with transitional care services and discharge counseling for patients leaving the cardiology floor and provides medication education for newly diagnosed and uncontrolled diabetic patients at an outpatient diabetes education center.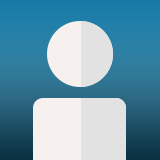 Cindy Wilmore
Maury Regional Medical Center
In working for the Customer Service, Planetree, and People Development departments at Maury Regional Medical Center, Cindy's day-to-day duties may change but her commitment to patient-centered care does not. She coordinates various patient-centered initiatives and activities throughout the hospital with a focus on helping each employee understand that they are a caregiver, even if they are not at the bedside. By facilitating various retreats, she is able to introduce staff to the Planetree culture and include a focus on Empathy and Compassion. She has had the privilege of speaking at the International Planetree conferences where she accepted the Planetree Designation Award for MRMC, signifying the gold standard of patient-centered care.