Provide your clinicians with the premier mobile OASIS resource, watch productivity & accuracy soar!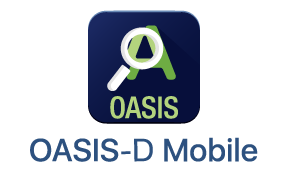 Find the OASIS insight you need to accurately complete the assessment the first time, every time!
OASIS On-the-Go Reference for Field Clinicians goes beyond the OASIS Guidance Manual, providing black-and-white interpretation of the many gray areas plaguing home health agencies in OASIS-C2.
And the eBook comes with the companion OASIS-D Mobile application that provides tips extracted from OASIS On-the-Go and pairs them with the official guidance found in the manual and online.
Increase efficiency and productivity with the mobile app
Navigate easily to any instruction with a few simple touches/swipes.


No more wasted time thumbing through hundreds of pages of official guidance to find answers.


Provide access to OASIS guidance anywhere, anytime – even while visiting patients in remote areas with unreliable, or even nonexistent, WiFi